Here you will see the latest renderings for the planned home of Bricknowlogy's Brickstory.  As you can imagine, this is a huge project, so we will certainly need some help to make this happen.  We have had some great conversations with the City of Eagle and we're very hopeful we can assemble all the resources necessary to bring this to life here in the Treasure Valley.  Please sign up for our mailing list – it's 100% private and will only be used to provide updates and information regarding Brickstory.
With over 15,000 artifacts to view and read about, including 70 years of LEGO and World history (aka "Brick Stories"), plus countless activities, games, challenges, trivia, and events – Brickstory will be a major attraction for the entire country.  This represents one of the largest private LEGO collections in the world, and Bricknowlogy's Brickstory will be the only attraction of its kind – anywhere. Bricknowlogy currently receives over 25,000 visitors every year and this is conservatively expected to rise to 100,000 in Brickstory's first year and then experience annual growth to 500,000 by year five.  Bricknowlogy is already one of the largest LEGO specialty stores in the world, and is proud to have the largest selection of factory-direct LEGO sets under one roof.  All of us at Bricknowlogy are very excited to bring Brickstory to our community and to all LEGO fans around the country.
The projected cost for this project is $5.8 million, including land, construction, and full build-out.  The planned 20,000 square-foot (SF) building includes an 8,000 SF showroom able to house over 4,000 sets and 6,000 minifigures, a STEM Classroom, a STEM Challenge room, a STEM Toddler room, a Game Room, a dedicated Virtual Reality (VR) Room, a HUGE Party room for up to 28 attendees, plus another 12 additional guests, a Food Court, and much more! But, we're going to need some help…
As you will see from the renderings, we have several opportunities for corporate or private sponsorship for major portions of the Brickstory experience. We also have a huge "Wall of Sponsors" for smaller donations and sponsorships where your name will be permanently on display at main entrance to the Brickstory showroom.  Larger opportunities include sponsorships for display table and cases and even entire rooms.  More information will be available shortly, but in the interim, potential corporate or family sponsors are asked to reach out directly via this contact form.
Corporate or Large Sponsorships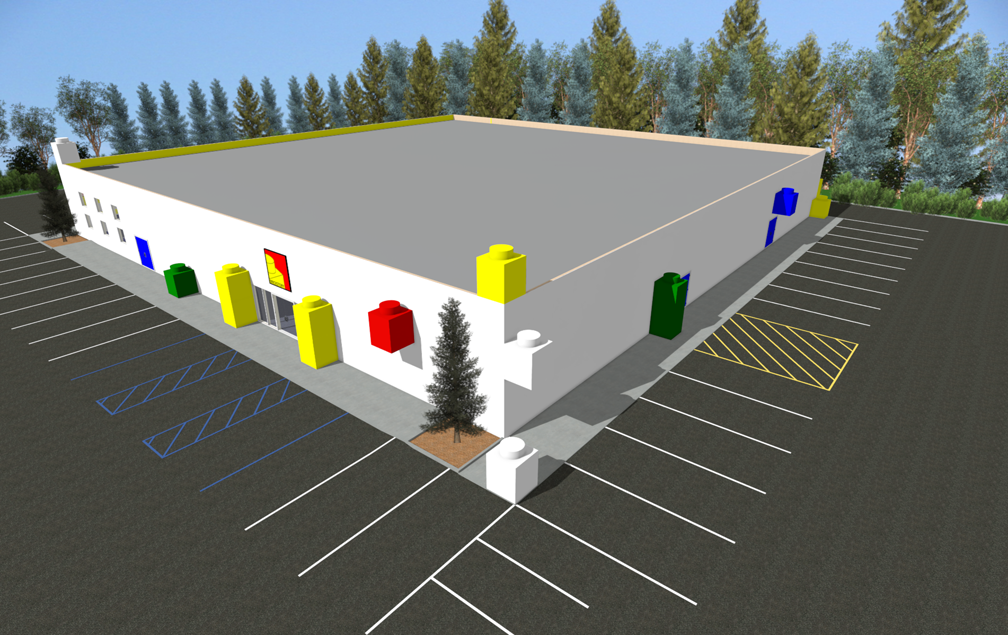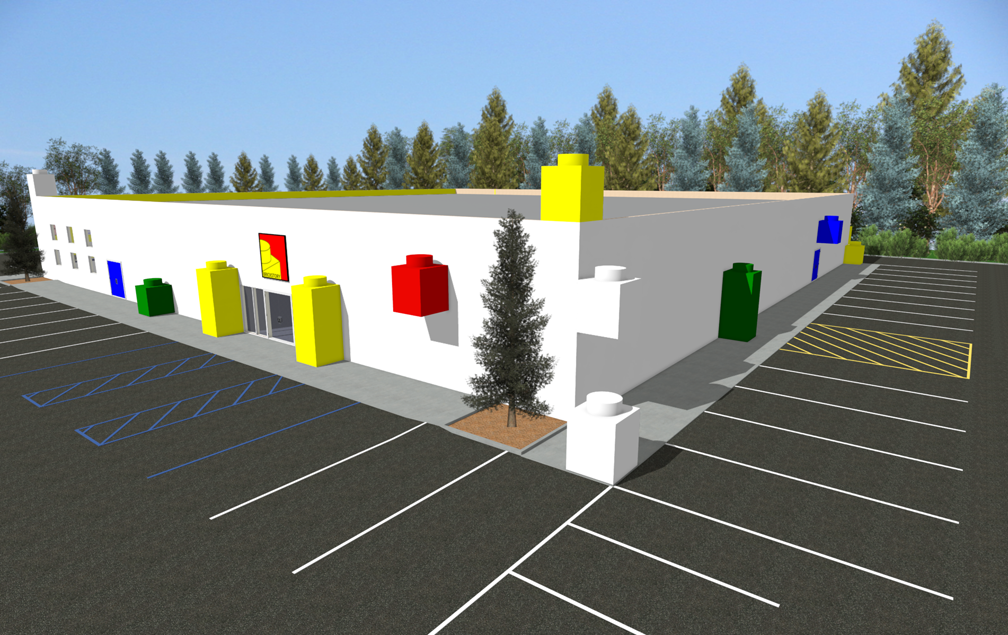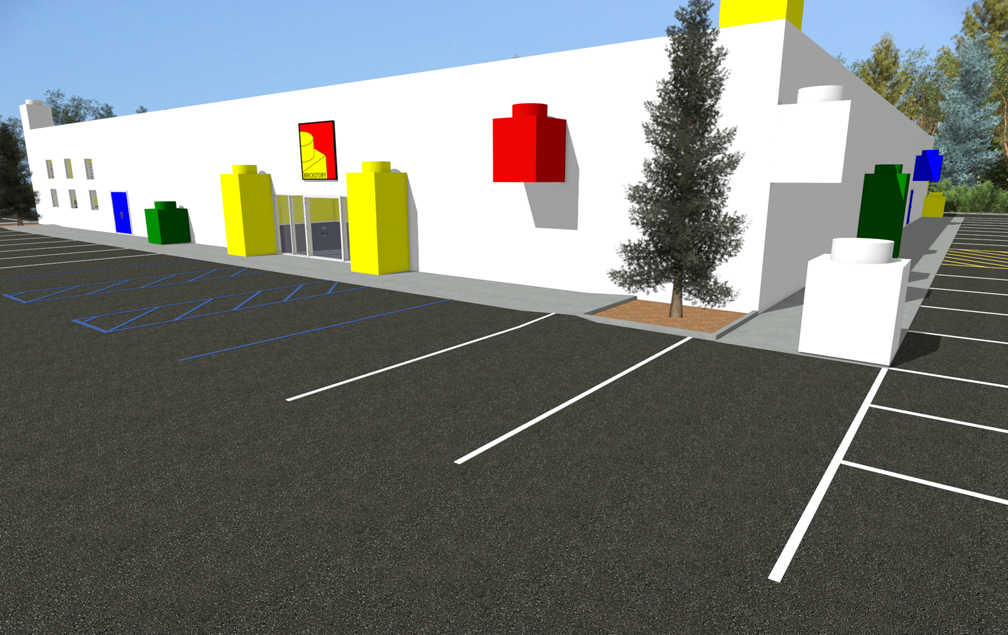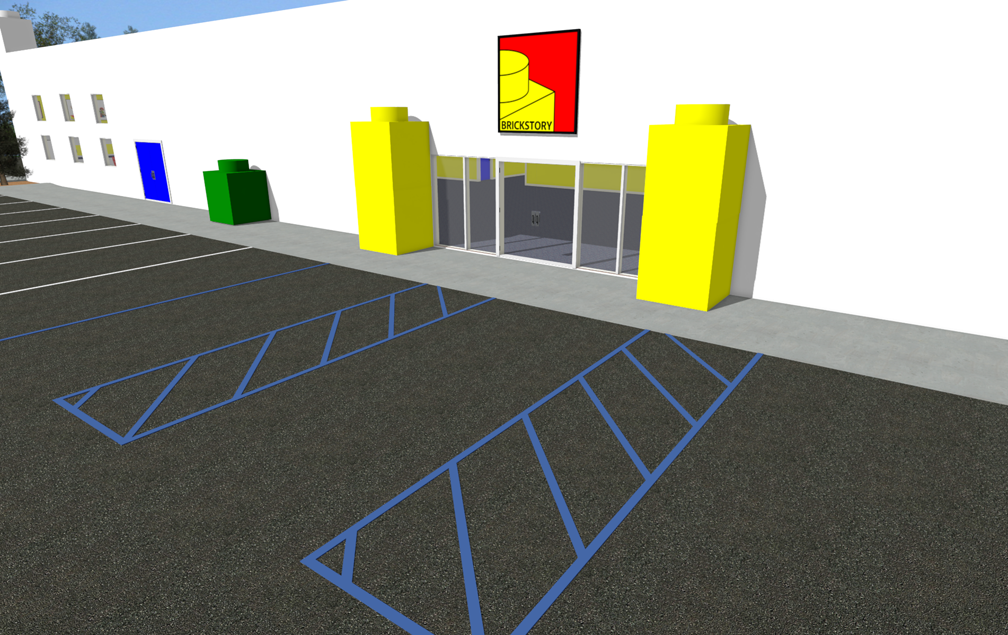 North Elevation / Entrance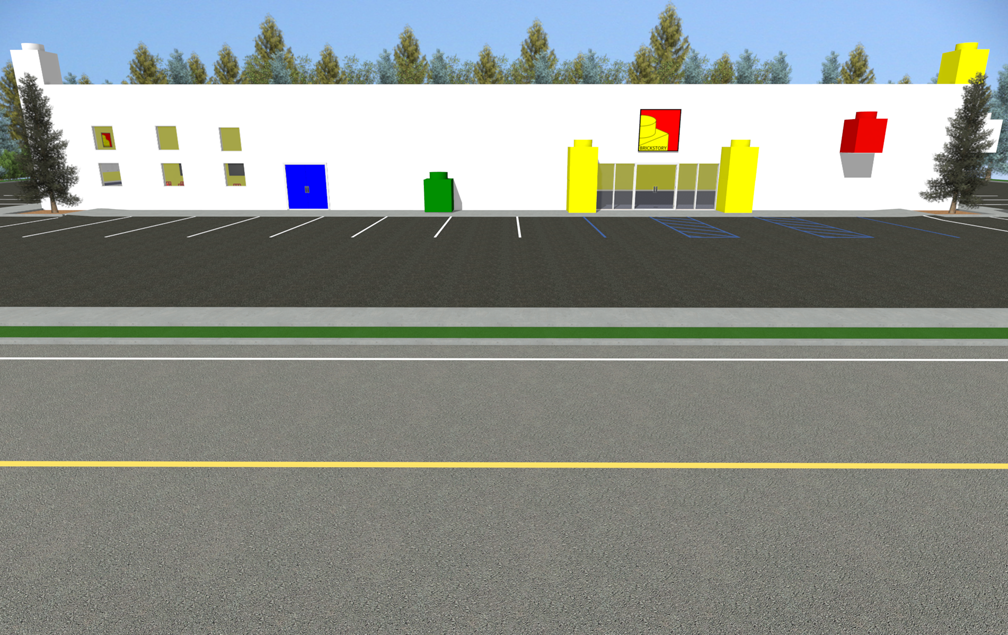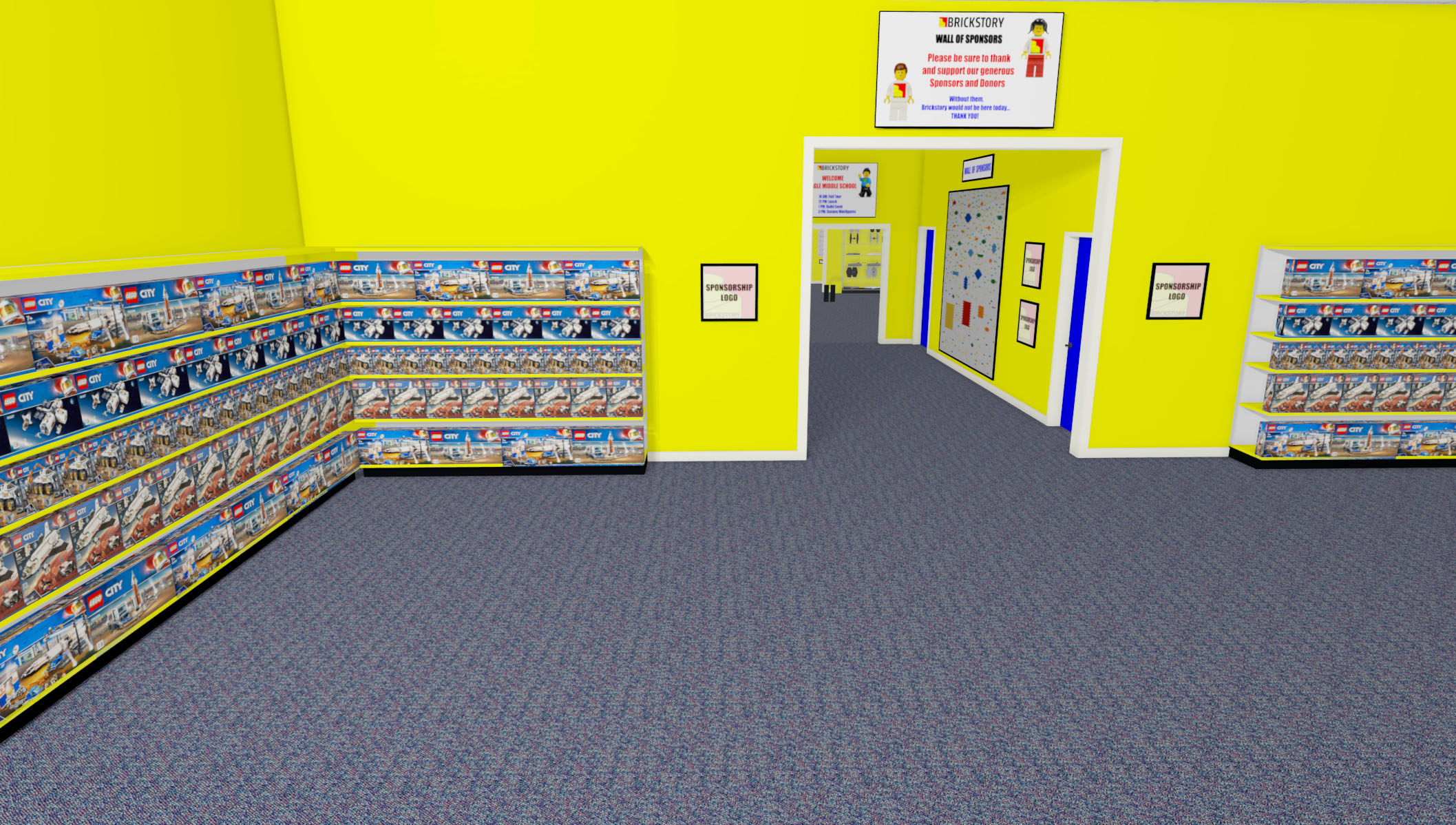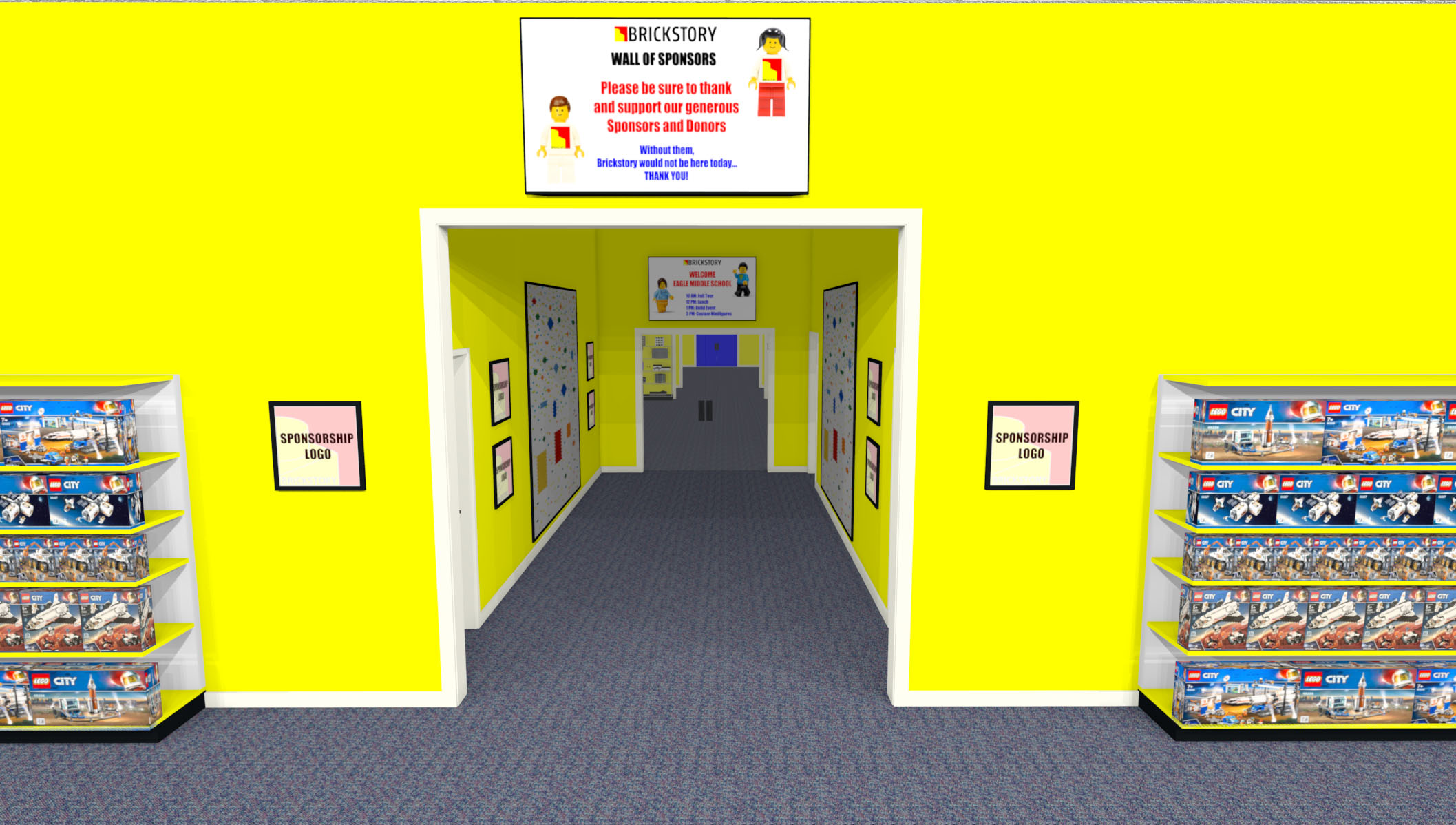 Main Showroom Entrance / Wall of Sponsors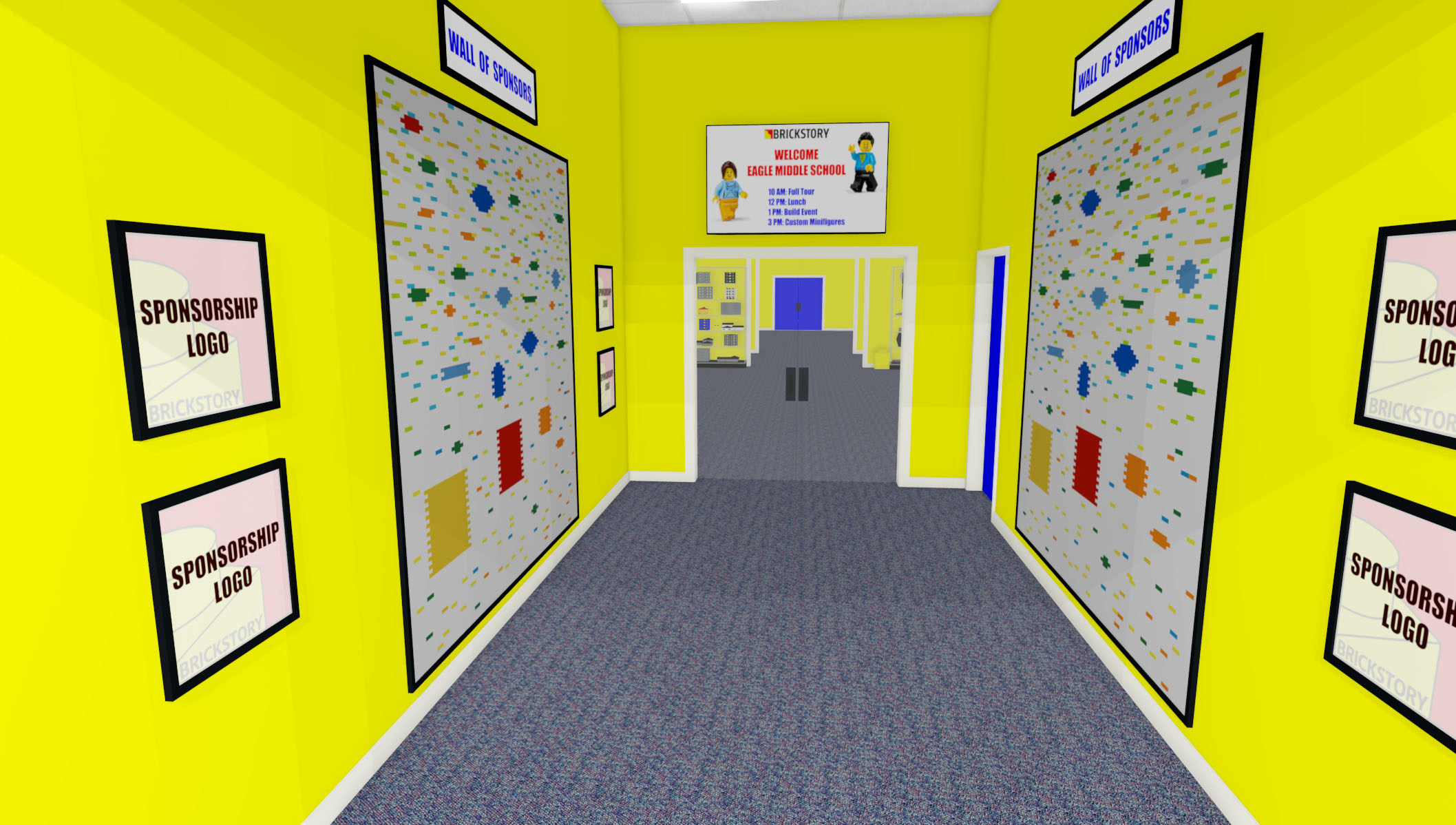 Wall of Sponsors – Closeup