BRICKNOWLOGY REWARDS PROGRAM
Earn FREE LEGO! Just in time for the Holidays…
We've just launched a new customer loyalty program to thank you for your business.
Each time you come in, you can earn your way towards FREE LEGO!
All you need is an email address!
Here's how it works… For the entire month of December:
1. Enroll with your email address the next time you come in.

2. Earn a star for every $20 you spend.
3. Once you reach 5 stars, get a $5 SAVINGS REWARD.
4. Combine stars to earn larger rewards.
5. Instantly redeem rewards at checkout via email address.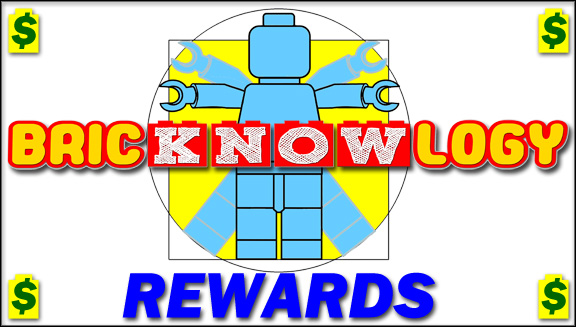 *Full details available in-store. Birthday parties not included. Stars are rewarded for retired-set purchases but may not be redeemed for retired sets. Program subject to change.