BRICKNOWLOGY REWARDS PROGRAM
Earn FREE LEGO!
If you haven't heard about our loyalty program here's how it works…
Each time you come in, you can earn your way towards FREE LEGO – 
All you need is a phone number!
1. Enroll with your cell phone the next time you come in – or sign up here

2. Earn a 'Brick' for every $19.84 you spend.

3. Once you reach 5 'Bricks', get a $5 SAVINGS REWARD.

4. Combine 'Bricks' to earn larger rewards.

5. Instantly redeem Rewards at checkout via phone number… in-store or online.

6. We've given away over $10,000 in Rewards already!!

Bricknowlogy already has the lowest price anywhere on most of our items, and now, you can save even more – plus ensure you're buying certified LEGO product from an authentic LEGO GOLD Store. See our fraud alerts for more information. 
We've already given out over $15,000 in rewards this year… sign up and claim yours.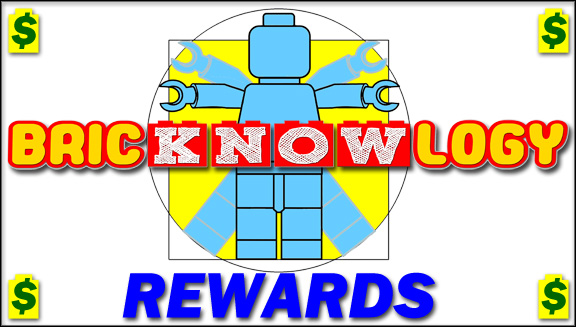 *Full details available in-store. Birthday parties not included. Stars are rewarded for retired-set purchases but may not be redeemed for retired sets. Program subject to change.