C

H

R

I

S

T

M

A

S

i

n

t

h

e

T

R

E

A

S

U

R

E

V

A

L

L

E

Y 2021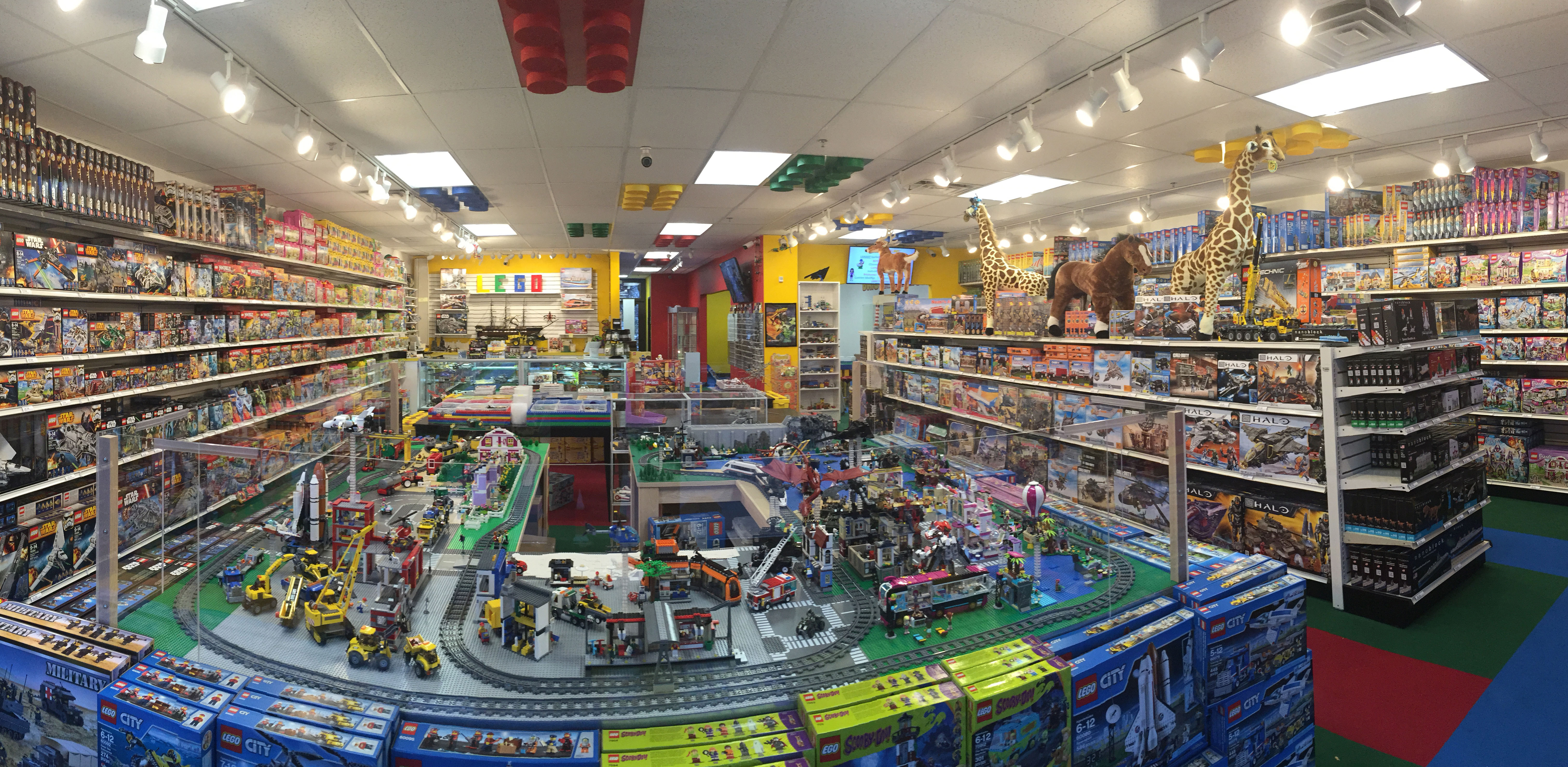 Bricknowlogy is the LARGEST LEGO store in the USA (by volume and selection).  We have more LEGO Sets, more LEGO Minifigures, more Retired LEGO, and more LEGO Accessories than ANY other store across the country… right here in Treasure Valley.  100% of our LEGO products come directly from The LEGO Group DC in Dallas TX.  Unlike ALL ONLINE RETAILERS, none of our product is mixed (or "comingled") with other sellers' "third-party" product.  When safety and product origination is most important, it's reassuring to know that our LEGO is 100% Guaranteed Factory-Direct New. See our updated On-line Fraud Alert for the latest information.  See also our COVID-19 Safety Measures concerning product handling and provenance. 
Bricknowlogy is now a LEGO Gold Standard partner – a very coveted and exclusive group of LEGO-Certified specialty stores that The LEGO Group provides with hard to find items such as LEGO Ideas, Creator Expert, UCS Star Wars, Minifigures, and more.  And the best part is, our products are guaranteed authentic and direct from LEGO!!  No one can beat our selection and overall prcing model.

More than ever, it is important to know where your LEGO is coming from and trust the source where you purchase.  Fake LEGO sets, fake LEGO parts, and unauthorized LEGO "resellers" abound… especially during the holiday season.  It seems everywhere you turn, someone is selling LEGO products… but are they an authorized retailer?  It's easy to find out… just ask where their product comes from.  There are very few authorized LEGO retail stores in the Valley. And Bricknowlogy is the only GOLD store in the state.

And for the LEGO enthusiasts that have "everything" – check out The Bricknowlogy Web Shop… filled with authentic, certified, and mint-condition Retired and Hard-to-Find LEGO sets and accessories.  This is the real deal.
Come see the Bricknowlogy difference…
More than ever, where you purchase your LEGO products – and where those products come from – is just as important (if not, more) as what you purchase. With the prevalence of fraud, the ease and accuracy of product counterfeiting, combined with the increasing health and safety risks, knowing the source of your product's history is critical.  In addition to that, Bricknowlogy is a locally owned and operated family business, and we strongly encourage the support of all components of our local economy.  Naturally we hope you will chose us, but keeping your purchases local with any of the stores in the Valley helps to bolster our local and state economy while providing employment opportunities to the members of our community. And for that, we truly thank you for your support.  In summary, Source Matters.