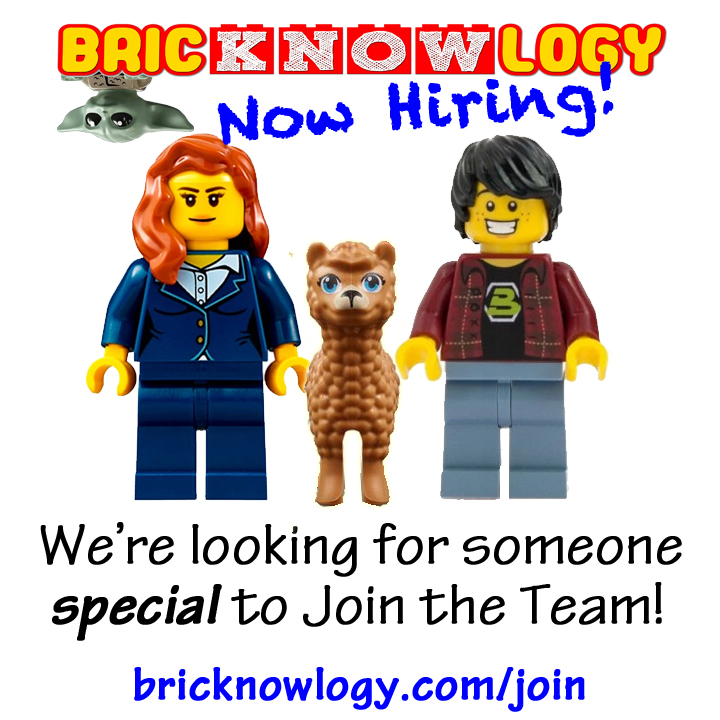 Bricknowlogy is hiring!   We're looking for unique LEGO-lovers interested in joining the Bricknowlogy family!
So… if you're a super-friendly LEGO fan, enjoy working with people of

all

ages, and are looking for something completely different – both fun and challenging – then fill out the form below… we're looking for you!  Currently, Bricknowlogy is looking to fill a part-time role with availability for the morning and late afternoon shift – you

must

be available for mornings during the week and available on both Saturday and Sunday.

At Bricknowlogy, we take pride in providing employment opportunities as well as training and development growth for the members of our community.  As any present and past employee will attest to, Bricknowlogy creates a fun and unique environment for working with LEGO products while expanding skills in multiple areas and gaining first-hand experience into many of the aspects of operating a small business.  Bricknowlogy strongly believes in personal responsibility and independent growth within the framework of our operating ethics.  To a large degree, each employee is empowered and entrusted to manage their own assignments and work flow. This is what makes it both fun and challenging!

If this sounds like you, and you're interested (or know someone who might be), fill out the form below to get started.  We will not be able to respond to all inquiries.  Selected candidates will be contacted by us to come down for an interview and proceed to the next step.  We're looking to fill this position quickly, so don't delay.  If this sounds awesome, then go for it!